Want to know why your business needs an online meat shop?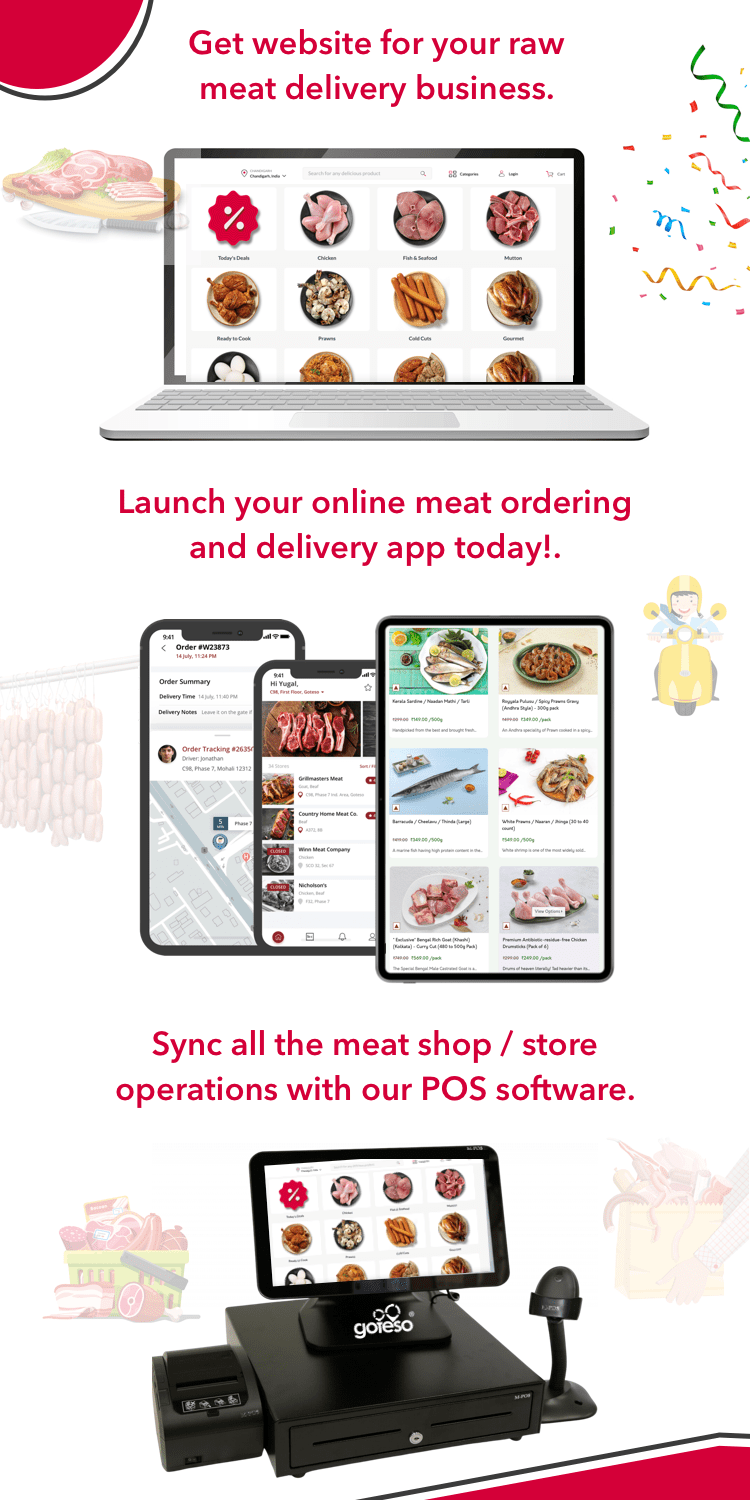 If you are a meat retailer, supplier, wholesaler and processor then it can be good news for you that the consumption of meat has become more than doubled since 1990. Globally, this consumption of meat products almost crossed the figure of 328 million metric tons in 2021.
Unlike traditional retail shops, now online meat delivery apps like - "Licious", "Fresh To Home", "Fipola", "Meatigo Gourmet Meat At Home", "Tender Cuts", "Mastaan Meat Order & Delivery", "ZappFresh", "Everyday Meat", "Sultan's Dine", "GoMeat", "MeatJoy", and many others are earning huge revenue by expanding their business reach to the multiple locations using an app. To understand this by example, Licious is an online meat delivery app that serving to 28 cities across India and earned 435 crores in FY 2021-22. Despite having a low meat consumption rate of around 5.2 kg per capita, such apps are earning huge revenue in India, now can you imagine how big this market can be in other countries where the consumption rate is higher?
Now, you don't need a physical shop in the main market or busy area of the town. You can operate the meat store anywhere and get online customers using an app/website. By launching an online meat shop, you can save on rent or property purchasing costs. This will help you to save on the overall operational cost. And after reducing the operational cost, you will be able to provide the most competitive meat pricing to the customers they expect. As we all know that pricing matters a lot for the customers while placing an order.
After knowing this surge in the market and the success stories of such apps, now every butchery owner wants to scale up their steak business. If you are one of them then, turn your idea into a reality by launching a successful online meat delivery app.
You can get an online meat order and delivery app with the following deliverables.
Give a new direction to your business and make an edge over the competitors. After working with many startups, SMEs, and also with large enterprises, we got hands-on experience to filter the bottlenecks that came in the success roadmap of the businesses. Get a free consultation for your online meat ordering and delivery apps.