Website For Online Chicken Supply
Today, every chicken business owner need an eCommerce website to expand their customer reach and increase sales. An online platform allows customers to conveniently order their favourite chicken products from the comfort of their own homes. With an eCommerce website, owners can showcase their products, manage inventory, and process payments efficiently. In addition, a website provides a platform to reach new customers, improve customer engagement and build a strong online presence. Investing in an eCommerce website can help chicken retailers, processors or suppliers stay competitive and grow their business in the long run.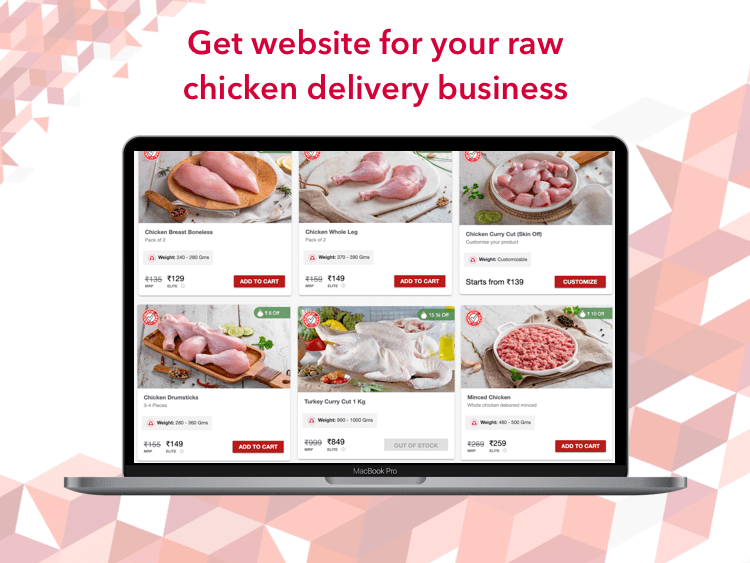 App For Online Raw Chicken Delivery Service
An app allow customers to easily browse products, place orders, and make payments from their mobile devices. Additionally, apps can push notifications to customers, keeping them informed about sales, promotions, and new products. Apps also offer more personalised experiences, such as storing customer information and preferences, making it easier for sellers to target their audience and increase customer loyalty. With the growing popularity of mobile devices, having an app can help chicken retailers or suppliers stay ahead of the competition and reach more customers in the digital space.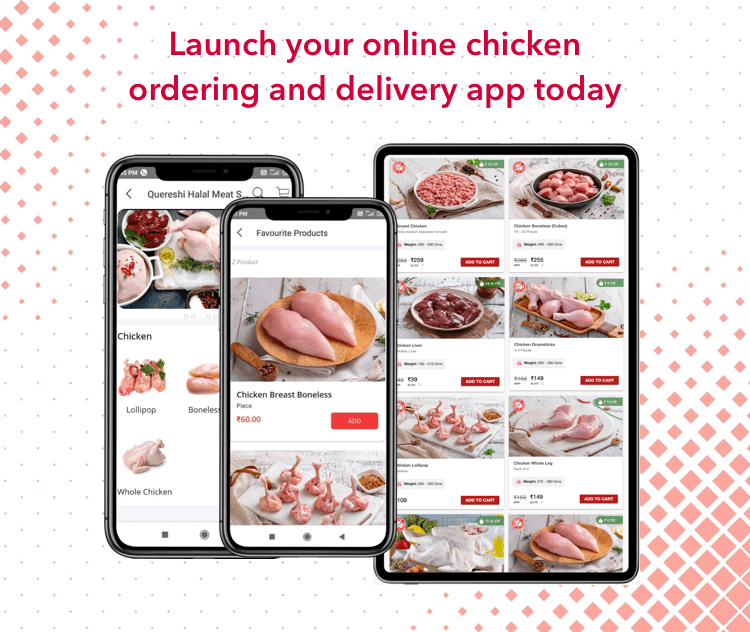 POS Software For Chicken Store
POS (Point of Sale) software is crucial for any chicken store as it streamlines the sales process and provides valuable insights into the business operations. With a POS system, chicken store owners can track sales in real-time, manage inventory, process transactions, and generate reports. This software eliminates the need for manual processes and reduces the chances of human error, saving time and money. Additionally, POS software provides valuable data and analytics, allowing retail owners to make informed decisions about product pricing, marketing, and inventory management. With its many benefits, investing in a POS system can help chicken retailers or suppliers grow their business and improve their bottom line.