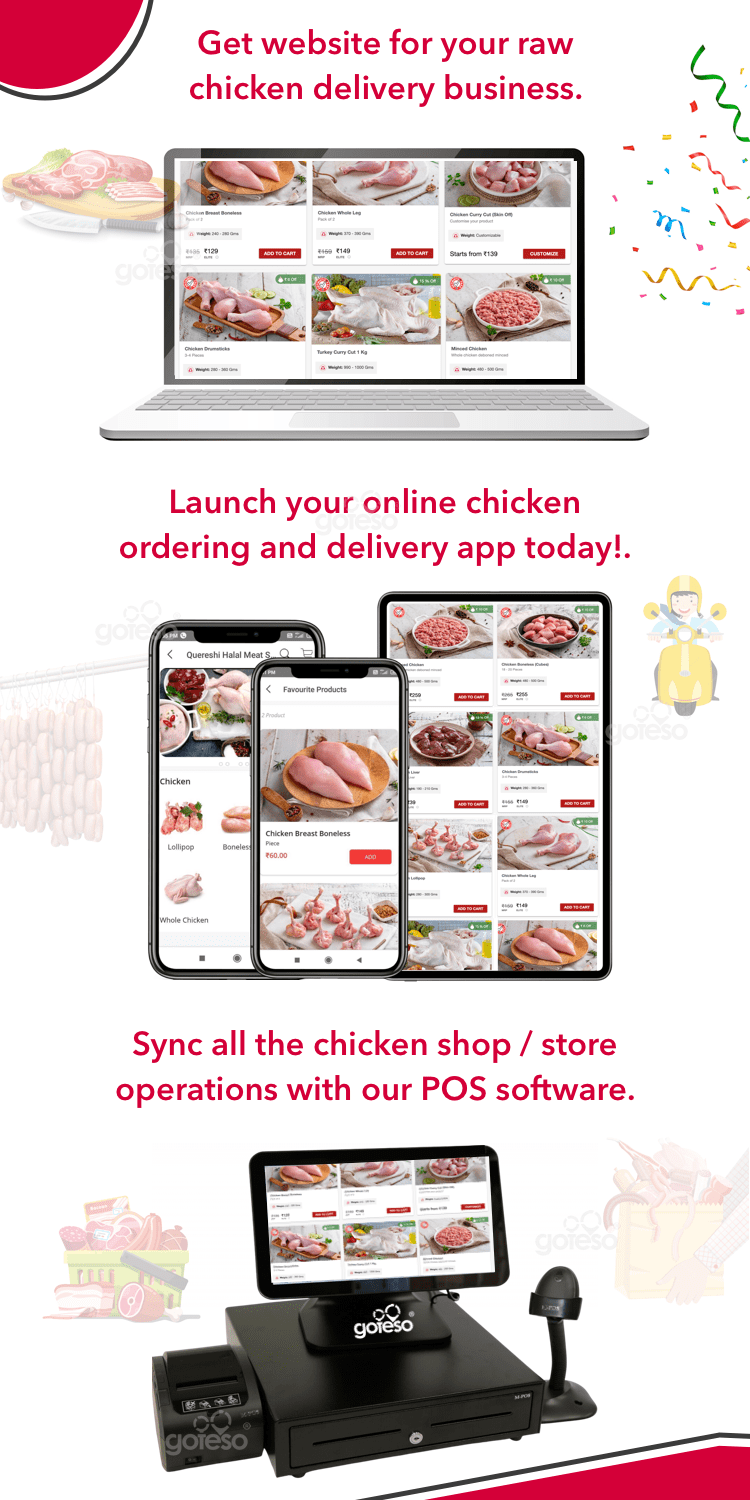 As we all know that the consumption of chicken is burgeoning day by day, and industry is also welcoming the new farm players on the routine basis. But who will stand till last in this chicken market? A business owner who will understand the purchasing behaviour of the customers that demand fresh, hygienic, affordable and organic chicken delivery.
When we discuss the delivery then still this segment has very less competition and due to the lack of time, customers are moving towards online retailing. Let's talk about the global statistics, retail e-commerce clocked the sales of around 5.2 trillion U.S. dollars in 2021, and market analysts are predicting that it will reach to the near about 8.1 trillion dollars by 2026.
After knowing these statistics now, we can easily imagine how big this market will be in the future? For an example, if we will talk about India, where chicken consumption per capita is very less as compared to other countries, is around 3.01 kg/year but still, many chicken delivery apps are generating the remarkable revenues since last few years. Licious is an online meat delivery app that had earned around INR 435 crores in the financial year of 2021-22.
Now think once, if an app like Licious can earn such a great revenue using meat and online raw chicken delivery service, then why not you can't do the same by launching the chicken app in your native country? By scrolling through the few revenue statistics of the last few years, we have found that few business owners are earning the targeted revenue by working on the direct farm-to-kitchen delivery model. And marketers are also projecting that global poultry meat consumption will reach 153.85 metric kilotons by 2031.
You can also make an edge on the traditional meat retailing industry by starting the direct chicken delivery service from your farm to the customer's kitchen. Then what are you waiting for? Get the free consultation for your raw chicken home delivery business. We will provide the following deliverables to sell chicken online.
Since last 2-3 years, we have seen a huge surge in online chicken market, now you can disrupt the traditional retailing and give the competition to other farm / retail owners who are still using the old sales pipe. Add a new revenue pipeline to your existing business by launching an app with your brand name and logo.