Brands / Companies That Use PHP
PHP is not only an open source scripting language but also the favorite tech stack for various developers and companies due to its flexible and large feature-set.
Today, top brands in the world like Wikipedia, Tumblr, Facebook, Zoom, Instagram, Slack, MailChimp, WordPress, Yahoo, Spotify, Paytm, Trivago, Indeed and many more are also using PHP in their technology stack.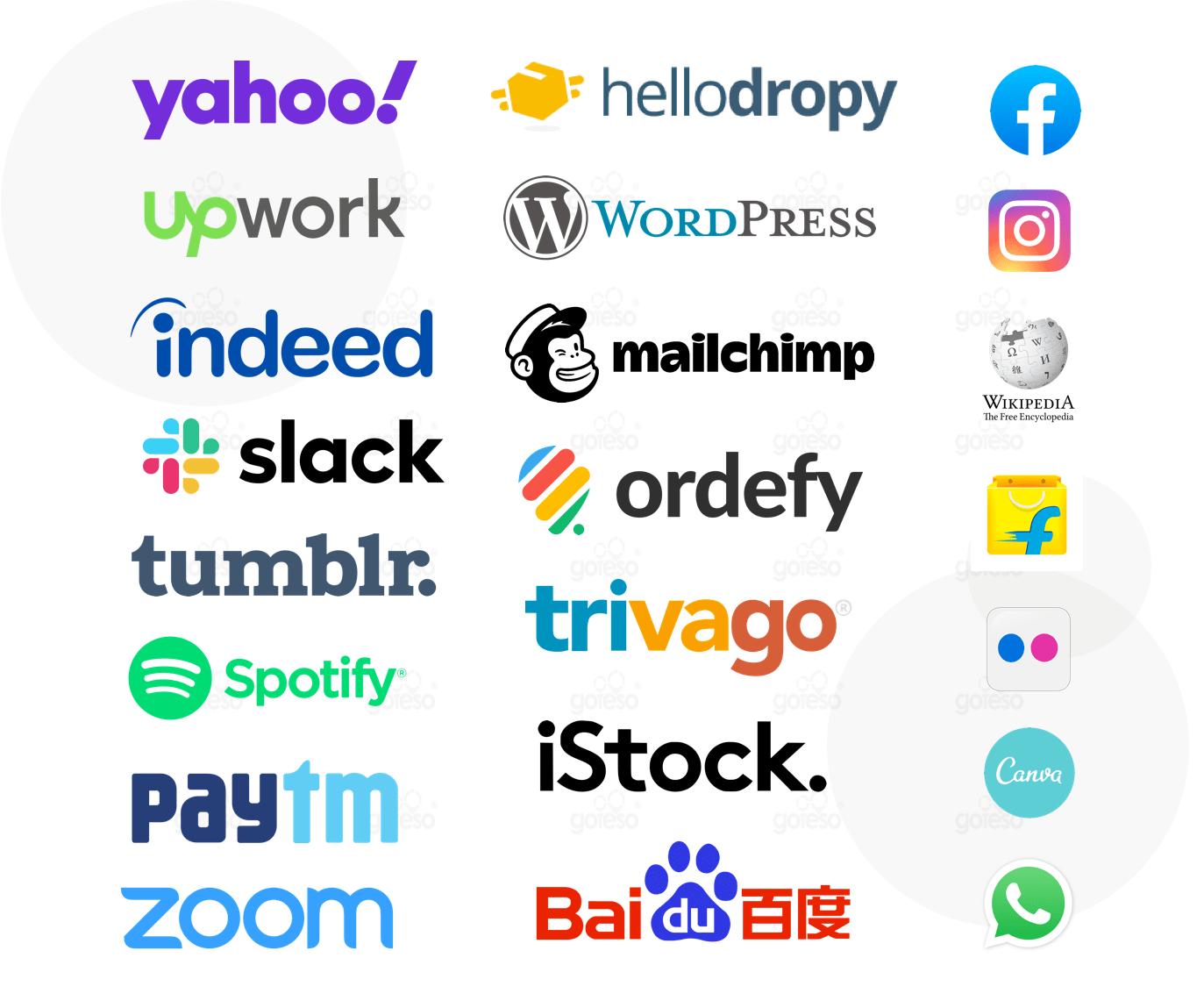 PHP Market Share
Being a PHP web development company, we have developed numerous backend / APIs for the websites and mobile applications.
GOTESO has also built various on-demand realtime solutions to fulfill the industry needs like food / grocery delivery apps, taxi booking apps, courier / parcel delivery apps and many more. And all such apps & solutions have developed under the similar technology stack mainly in PHP and Laravel.
Apart From GOTESO, more than 79% of websites hosted on the servers all over the globe are built / developed using PHP.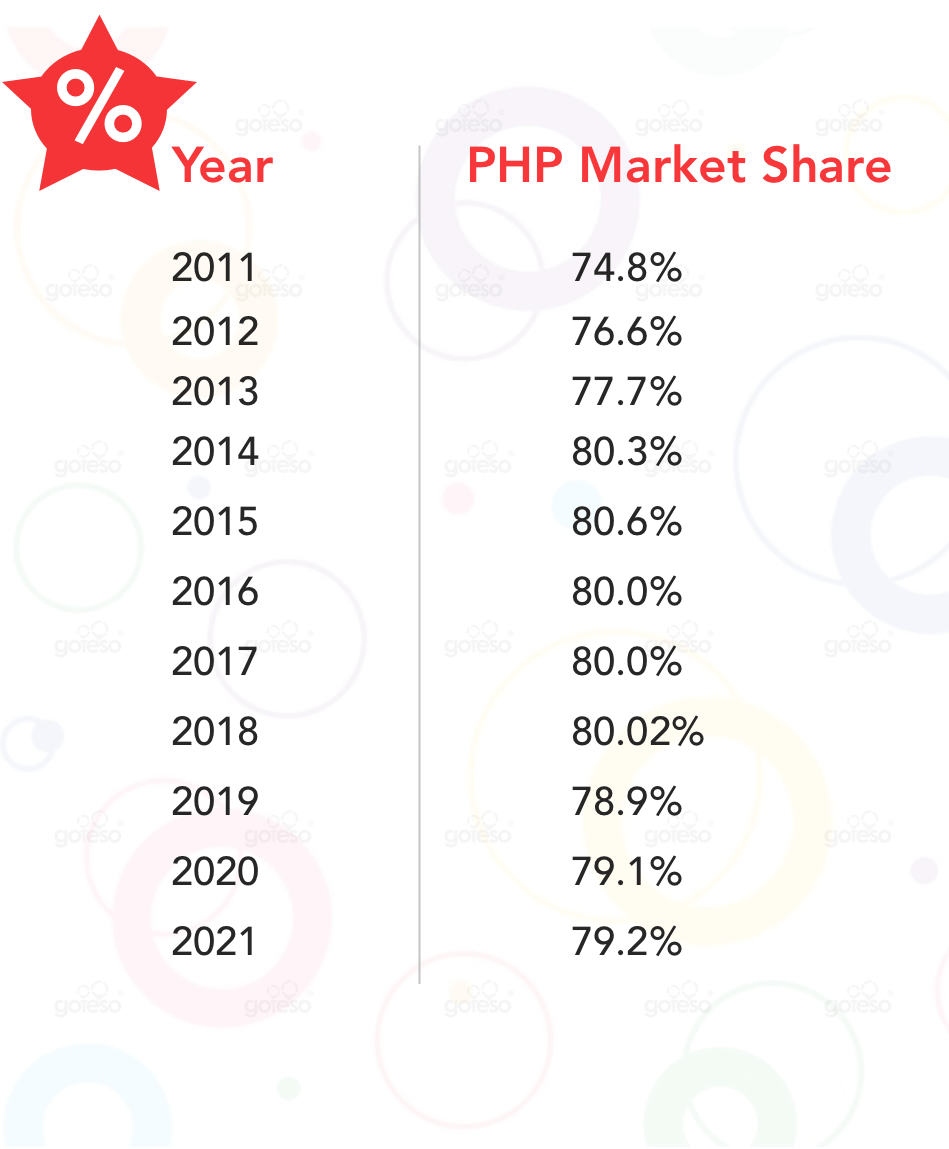 Team of Best PHP Developers
From the first day at Goteso, our developers are strongly & dedicatedly attached with PHP and its frameworks. And it's been more than 8 years they are still using it and developing secure, scalable and stable systems for our clients according to their custom business requirements.
You can share the project requirement with the top PHP development company India, USA and get the budget-friendly & timely service from our best PHP developers. For more information, you can get in touch with us.