How to build a strong online business presence for marketing success
Updated - May 12, 2021 at 1:34 pm | 3617 Views

Today, getting a business-oriented website for business is the primary concern in the foundation of any startup. In 2021, maintaining a strong online business presence is the prime stage of getting success in marketing strategies. Sometimes business owners say – we don't need any kind of online presence, we have enough business-related references. If you need to expand your existing and potential customer base, you have to build a strong online business presence to target a defined segment.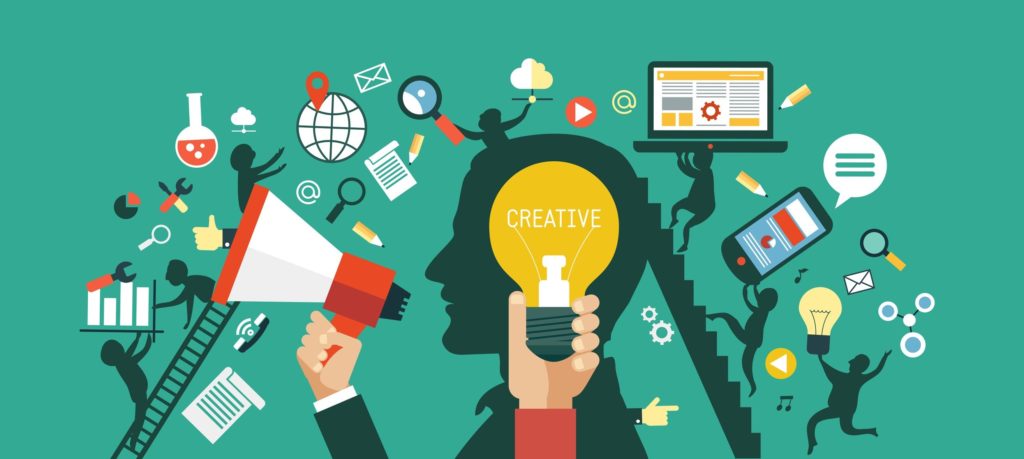 According to Google, more than 97% of customers are using the web to search for the local business. Having a good online business visibility can help you to get lots of business queries in a day. Let's discuss the number of ways which can help you to build a strong online business presence nimbly.
Business-oriented website

Always design a brand website in such a way, which can help you to get more business traffic and engagements. If you don't know how to design a business-oriented site, check out your competitor's websites which tells you how it should be. But we have some basic key points which you need to consider while making the prototype of the website like website speed, mobile-friendly screens, best user interface and experience to attract the customers and other needy steps toward digital marketing.

Vast presence on social media

Social media is a very powerful tool to generate additional revenue and helping to increase customer loyalty. Today, we can do social media promotion activities like video sharing, content sharing, photo sharing and business listings on these social media sites.

Not every social media platform is beneficial for every business but you have many other options to follow your target audience and engage with them. A single positive endorsement from like button can push and boost your business to next level. You can promote your business by providing the customer relevant pictures, product, and service related content post to give the nod to people for sharing.

Way to get an organic lead

More than 89% of customers are relying on Google to find the best product and service related information. If you are using strong search engine optimization techniques to boost your rank on SERP, then you don't need to study it further. If not, then please check the following terminologies with What, Why, When, Who, How and Where –

What – When you are empty with a pocket or you don't have a proper budget for paid campaigns then an organic search will help you to get good business leads.
Why – Google is a single and one-stop destination for every kind of queries. People love it, trust it and believes in the results of search engines. If your website is not ranking on Google's first page then I think there is no need of maintaining a business website.
How – A good digital marketing company can help you to get the expected rank on SERP in the duration of 4-6 months.
Who – There is no specific industry who needs it or who don't need it. If you know your potential customers are online then you can also use it for your business.
When – It is not a single day or month job, it takes time to get a rank on search engines but maintaining the same rank also takes huge money, time and human efforts.
Where – We have mainly 3 search engines – Google, Bing, and Yahoo!. If you are not getting a rank on Google then please don't lose your hope we have other search engines as well which can also help you to get some leads. Today, most of the business owners and entrepreneurs are investing their money into digital marketing campaigns to get heavy business leads. Are you ready to capture the market with digital marketing campaigns

Tunnel of email marketing campaigns

The concept of email marketing won't help in each business. Do you think a busy washerman will check their emails daily? Obviously no, they don't have spare time to see their inbox but this doesn't mean we can't do it. We need to make a proper tunnel in which we can set the priority level of marketing strategies. A most important thing you need to consider while running any email campaigns is "Give your customers what they want to get not you think they want to get".

The magic of quality content

You can create valuable content related to your business for content marketing but without a proper planning, this content yacht cannot move easily in the sea of marketing.

Identify your target audience – Before writing a content, you should aware of the target audience for whom you are writing.
Make an advance list of current topics in your business and write an original, specific and quality content for each topic. If you are not good at writing then hire a professional content writer.
Consistency is the flow which your content yacht needs for a smooth move, so make a content topic table with releasing date.
Content should be original (without zero plagiarism report), specific to your business, and without any grammatical mistakes. You can use Grammarly to fix grammatical mistakes. After content curation, you have to plan for content promotion as your content needs views of influencers and subscribers. In 2018, content marketing is only a working marketing strategy in search engines. Always keep in mind – If the content is king then distribution is queen.

Need of mobile app for your business

It is time to take your business experience to the next level. You can run brand loyalty and promotional campaigns to maintain customer retention and engagement ratio. Let your customers directly talk about your business. A review and feedback feature will help your business to understand your client's needs. Want to know more about why your business needs an app?

The journey of business is a marathon, not a sprint. Getting a strong online business presence is not an overnight task, it takes time, money and patience. Investment in best web and mobile app development company can give you the opportunity to reap tomorrow.