List of Worldwide Brands / Companies That Use PHP
| 603 Views

As we know today every company is creating an edge over their competitors and getting the good revenues, customers and brand recognition with the help of technology. This is not limited to only a single industry or company, but today we will talk about those brands which are famous worldwide and using the single common platform i.e. "PHP"
Before going in depth of this article, we need to take a brief introduction about the PHP.
PHP is an API / back-end development language for software's / websites / mobile apps that helps the user to interact with the database and third party APIs to create, retrieve, update & delete the data as per their requirement.
Apart from this, PHP has lots of features, you can easily read all from their official documentation.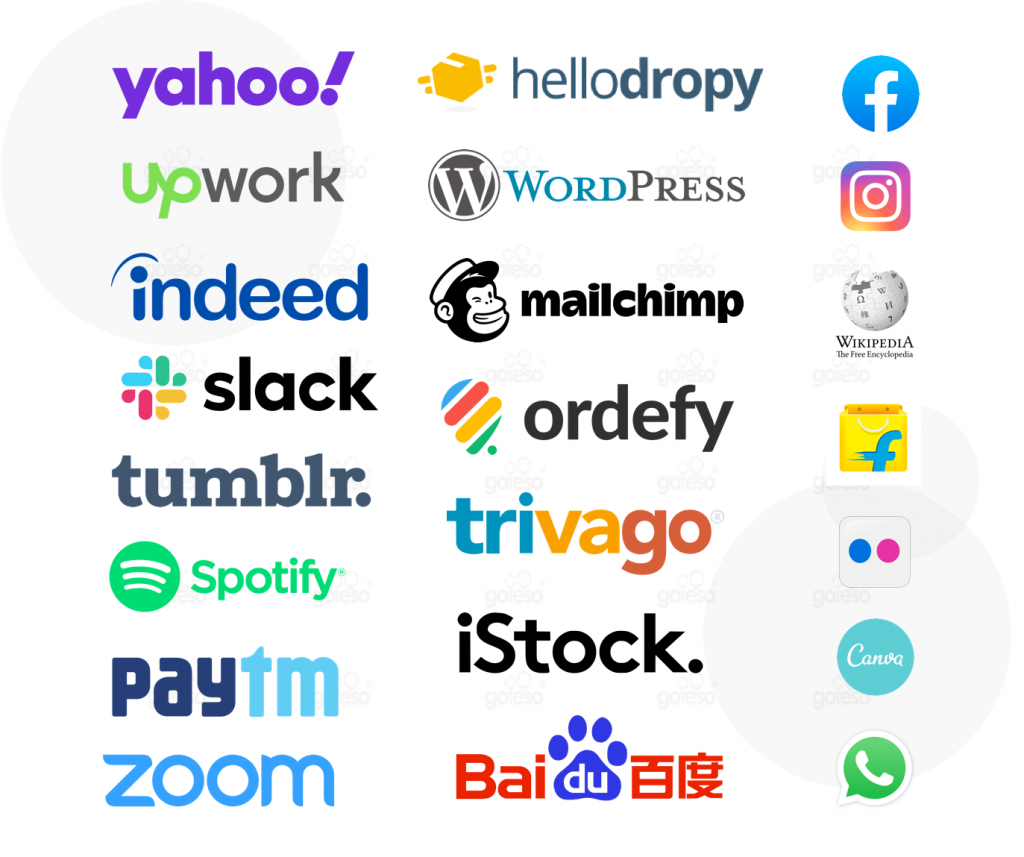 Now we will learn more about the brands that are using PHP for their desktop / web & mobile apps.
Facebook
As we all know, Facebook is social networking service that provides lots of features like chatting, gaming, live streaming, groups, marketplace, events and many more.
Wikipedia
This is multilingual free encyclopedia written and shared by the community of volunteers from the globe.
Yahoo!
It is the global media and technology company that provides various features like mails, news, search engine, and many more.
Ordefy
This is an online ordering system and delivery software that helps the startups, SMEs and large enterprises to start an online ordering & delivery business with this subscription based software.
Flipkart
It is an Indian e-Commerce company that sells books, consumer electronics, fashion, home essentials, groceries and lifestyle products online.
Paytm
It is an Indian financial technology and digital payments service company enabling the customers to do their credit card bill payments, electricity expenses payments, loan EMI payments, mobile / DTH recharge payments, water / sewerage payments, property tax payment, landline / broadband payment and etc.
Upwork
This is an American freelancing platform where independent professionals and firms provides the services as per the requirement shared by the customers. It connects the businesses to the service providers globally and takes only 5–10% amount as a service fee.
WhatsApp
It is an instant messaging platform that runs globally on an Android and iOS platform. It enable the users to make calls, send and receive the messages and share the documents, contacts, photos and videos.
HelloDropy
This is an online fleet management software that helps the startups, SMEs and large enterprises to start an online logistics, courier, and transport business with this monthly subscription based model.
Trivago
It is global hotel search website where visitors can compare the hotel prices for more than 1.7 million hotels across 190 countries.
Indeed
This is an American job listing and employment website where applicant applies for a specific job that is posted there by an employer or HR specialist.
WordPress
It is free and open source content management system written in PHP especially for the blogging purpose. It also provides customization facility using templates, plugins and themes.
MailChimp
This is marketing automation platform and email marketing service provider company for the small businesses.
Slack
It is messaging system that especially designed for the office communication.
Tumblr
This is an American social networking and micro-blogging site that enables users to post multimedia and other content in a short form of blog.
Spotify
It is digital music streaming service that gives access to millions of podcasts, songs and videos from artists over the globe.
Zoom
This is cloud-based video conferencing platform that allows the users to do audio / video conferencing, meetings, webinars, and etc.
iStock
It is an online micro stock photography service provider company that sells photos, videos, illustrations, vectors, and audio tracks at right price.
Baidu
This is china based multinational company that deals in internet and artificial intelligence based products. Baidu is also a search engine like Google with similar kind of features but it focus only on China.
Apart from the above mentioned list, there are more other big brands / companies that still use PHP.
If you also wants to shape your on-going business then hire a best PHP Development Company and get the scalable, secure and stable solutions for your apps / websites / software's.